COMPANY INFORMATION
Global Inc. began in 1963 as a liquor wholesaler for Worcester County. In 1975, the company sold off their liquor rights and became solely a beer distributor. With the success of Miller Lite, the first national launched light beer, Global was able to acquire several other successful brands, such as the up and coming Boston Beer Company (the brewers of Sam Adams). Global has continued to add emerging brands, building portfolio strength and building brands for the last 30 years.

Global Distributors, Inc. is located in Auburn, Massachusetts. We are a distributor of both beer and soda products, serving retail outlets in the greater Worcester County. With over 1,500 customers and over 300 different brands, we are extremely competitive in our market. Jack Severe, CEO and President of Global states
"We build brands. We provide excellent service. We take pride in what we do."

Our focus is to be the number one sales, delivery, merchandising, and customer service organization in the beverage industry, serving consumers and retailers in our marketing area.

Click

to view a map of Global's territory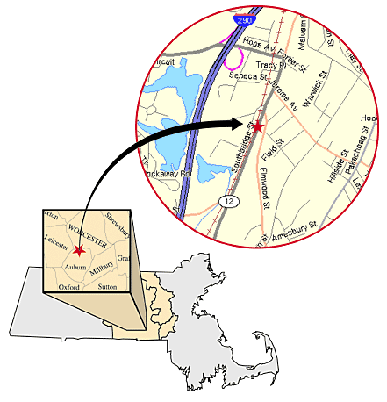 From Boston:
Take the Mass Pike (1-90) South to Exit 11 (Auburn/395/290). Merge onto I-395 N, follow for 5 miles to Exit 9 (Rt. 12). Left off of exit onto Rt. 12 East, follow for approximately 3 miles. Global is on left, directly across from Thunderbird Bowling Alley.
From Providence:
Take 146 N towards Worcester. Take Exit 9 (Rt. 20, Rt. 12). Go straight through first set of lights off of exit, take right onto Rt. 12 at second set of lights. Follow Rt.12 East for five miles. Global is on right, directly across from Thunderbird Bowling Alley.

---