Industry Trends
OVERALL
The beer industry is a fast-growing, high volume business with a constant stream of emergent brands. With both large and local players in domestic, imported, and craft segments, there is a wide range of products and markets.
Beer is a $91.6 billion dollar industry and accounts for over half of beverage alcohol dollar sales.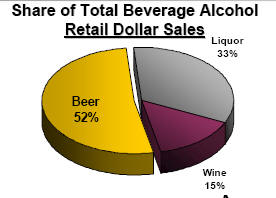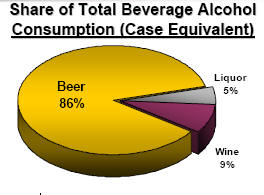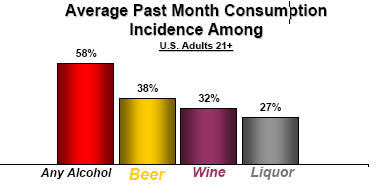 Recently, consumers seem to be focused on "trading up" to more complex, higher quality, higher priced beers. This includes the import and craft segments, each of which have seem growth within the last three years. This, in conjunction with the loss of volume growth for the large domestic brands (Miller, Coors, Anheuser-Busch), suggests an overall trend towards "better beers."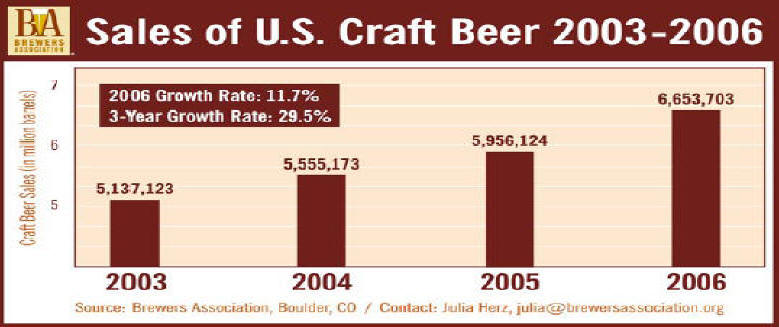 OUR COMPANY
2007 has been a year of many changes for Global Distributing. With the acquisition of the Heineken USA brands, we have captured some of the top imported brands in the world. We have added two new routes to our territory, allowing us to better service our retailers and gain distribution for our suppliers. In addition, we have acquired several smaller brands such as B2 Beverages (a line of high-end cream-based malt beverages) and Opa-Opa (a locally brewed series of Greek ales), which we are exited about.
2008 will also see many changes. Some to anticipate:
The acquisition of Glaceau Inc., by the Coca-Cola company will likely result in a buyout of our rights to the products
The pending merger between SABMiller and Molson Coors
The reorganization of our company structure, including the addition of a cooler manager, two sales managers, a draft specialist, and a internal sales manager and an external sales manager
WE THANK YOU FOR YOUR BUSINESS!!!!
PLEASE CONTACT US AT ANYTIME
1-800-791-6231
or customer-service@globaldistributors.net
---